Nature lover from Taiwan plants roots in Jiangsu with tourist farm
IInternational Garlic Net
2021-08-27 16:36
Email: nongyanyuan@126.com
On-duty phone: +86-537-3163974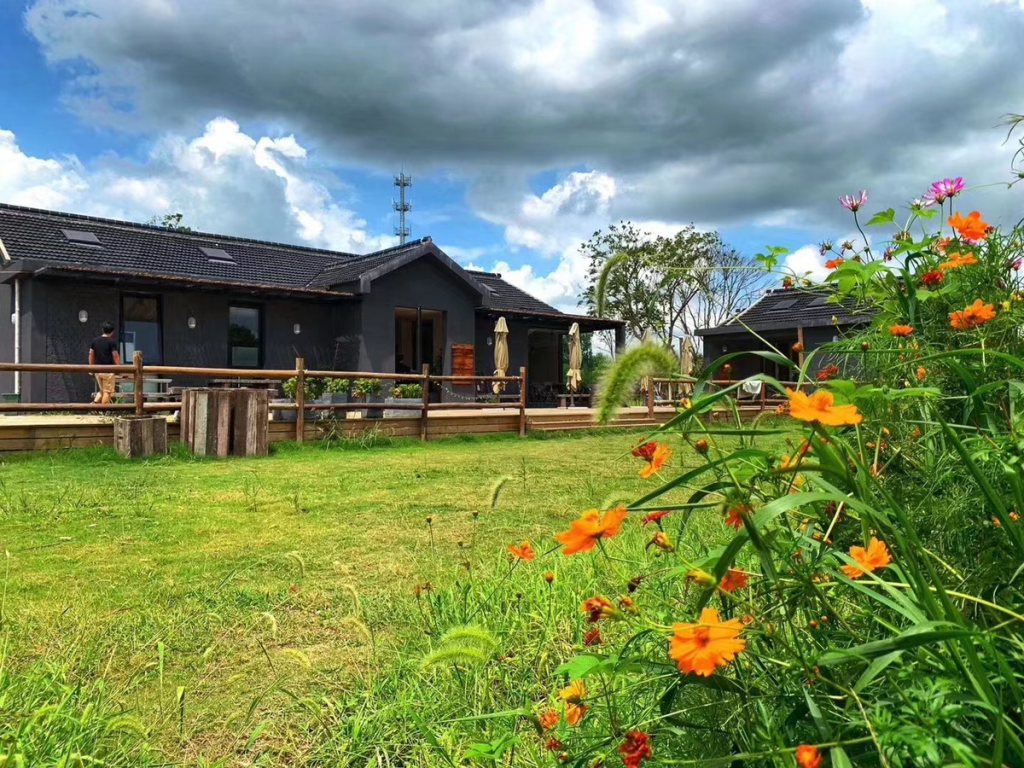 A view of Wonder Farm in Kunshan, a county-level city in East China's Jiangsu province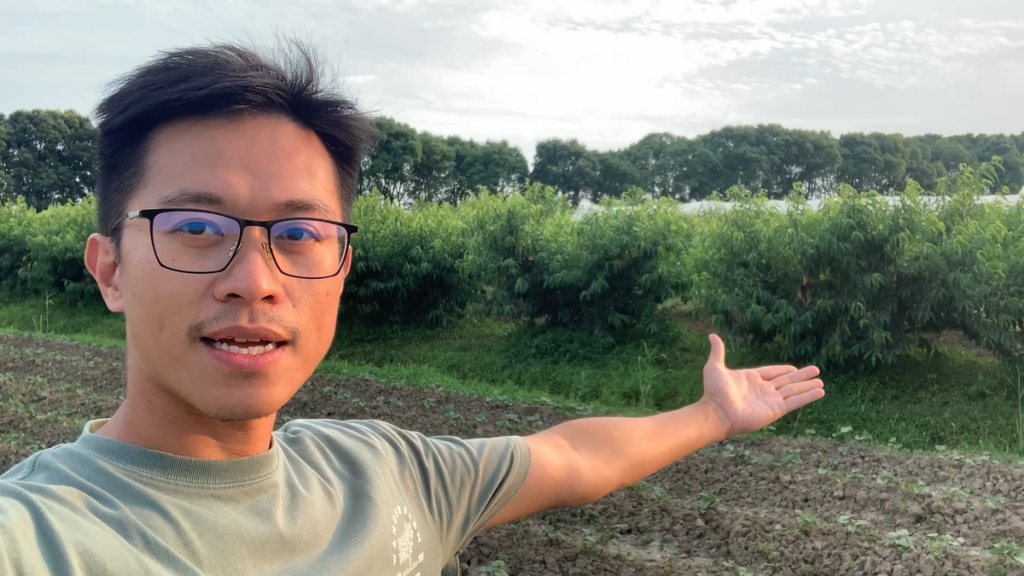 Kuo Dian-I, a 39-year-old from Xinbei, introduces his farm in Kunshan, a county-level city in East China's Jiangsu province.
A Taiwan man has set down roots in the mainland, his love for nature blossoming along with his family.
Kuo Dian-I, a 39-year-old from Xinbei, has made a new life in Kunshan, a county-level city in East China's Jiangsu province, offering a place for city residents and his child to get closer to nature.
In 2011, Kuo was sent to work in Kunshan as a subsidiary manager by a Japanese company, where he met his wife and got married in 2014.
After several years of living and working in Vietnam, the couple decided to return to Kunshan as the wife was pregnant and needed better care.
As a father-to-be, Kuo couldn't help but imagine how his child would grow up and what his childhood would be like. He asked himself, "Will my kid will live a busy and stressful childhood like my niece did?
The family of Kuo's niece lives in Beijng's Haidian district, widely known for its educational heritage as it is host to some of the country's best universities.
"From the age of three or four, my niece's life has been taken up by academic study and various after-school classes such as English, swimming, tennis and ballet. It seems all she does is study. She is not expected to spend time in nature, and too busy to do so even if she wanted."
"Now as a junior high school student, she has barely once washed the dishes or her own clothes, not to mention learned how to cook a meal or where rice and vegetables grow," he said.
"I feel sorry the way our children's generation grows up is much different from the way we did, in close interaction with nature," he added.
Right after the couple returned to Kunshan in 2019, Kuo sought an opportunity to join a startup team to create a special farm, which provided a solution to better foster his child and to temporarily free urban families from their busy modern lives.
They transformed a 4-hectare peach orchard in an outer suburb of Kunshan to an experience-oriented farm, just one to three hours' drive away from large cities like Shanghai and Suzhou.
Named "Wonder Farm", Kuo and his partners aim to make the farm a wonderland for quality fruits and vegetables, nature exploration and relaxation with friends and family.
Besides peaches, they grow many other crops such as blueberries, grapes, dragonfruit, tomatoes, carrots, pumpkin, corn and rice, to name a few. "We want our customers to always have something fresh to pick up anytime they come," Kuo said.
"We refuse to use any pesticides, herbicides or artificial fertilizers in our farm because we try to return the taste of the fruit and vegetables to themselves," Kuo added. "Instead, we rely on animal fertilizers to ensure a better fragrance and higher degree of sweetness."
"We organize a lot of fun activities such as insect or star observations at night, music concerts in the rice fields, drama festivals, handcrafting with natural materials and camping with a bonfire. The list goes on, and changes with the seasons," Kuo said.
"Rice transplanting and harvesting seems to be the most popular activity among children. I introduce the life cycle of a rice plant to them, from transplanting, head sprouting, flowering, and ripening to harvest. We also use the straw to make rope or other handicrafts," Kuo said.
In Kuo's eyes, the farm is like a classroom without walls. The "students" not only embrace everything in nature, but learn how to observe the world with their own senses and how to create with their own hands.
Kuo believes just being in nature can provide people with relaxation and refreshment.
"I think everyone has a yearning for nature at a time people are facing heavy work pressure and choosing to spend leisure time with mobile phones. Simply looking nature, looking at what the animals do is also a way of self-healing," Kuo said.
After three years of operations, the Wonder Farm has made its name in Kunshan and nearby cities, creating annual revenue of around 10 million yuan ($1.54 million). Last year it received over 20,000 visitors, and that number is projected to reach 35,000 this year.
In addition to attracting city people to the farm, Kuo has also planned events to bring nature to the city, such as temporary mini-farms in shopping malls, residential communities and schools.
"Through our natural way of planting and experience-oriented activities, we want to make people enjoy and learn about nature and inspire them to adopt a greener lifestyle to better cherish and protect the environment," Kuo said.
Kuo now brings his young daughter to the farm every week, and she loves to participate in activities and even tries to help with his work.
"To see my daughter and the visitors enjoy themselves in the farm is the best reward for me."